Match 2, Mohali, April 01, 2023, 03:30 PM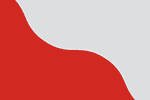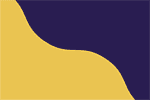 Punjab Kings beat Kolkata Knight Riders by 7 runs (D/L method)
Best Batsmen
R
B
4S
6S
SR
Man of the Match
Arshdeep Singh
That is all we have from this rain-affected game which Punjab have managed to clinch but the action in the Indian T20 League is still on. Do switch tabs to catch the action between Lucknow and Delhi as the game is well underway. From here, goodbye and cheers!
Arshdeep Singh has been awarded Player of the Match for an outstanding bowling effort where he took three wickets with two of them coming in one over and conceded just 19 runs in his three overs.
Punjab were on the money from the word go as Arshdeep Singh struck with a couple of wickets in his first over. Nathan Ellis got a wicket in his first over as well before Sikandar Raza and Rahul Chahar struck with a wicket each in the middle overs. Arshdeep Singh was the pick of the bowlers with three wickets and Sam Curran chipped in with the crucial wicket of Andre Russell. The job was made easier by their batters who put up a good total on the board courtesy of a half-century from Bhanuka Rajapaksa and a well-made 40 from Shikhar Dhawan. The overseas bowlers for Kolkata took quite a pounding as Tim Southee and Sunil Narine were unable to get any control.
Kolkata's run chase did not get off to a great start as they lost two quick wickets of Mandeep Singh and Anukul Roy but they continued to attack with the scoreboard pressure intact. They used their Impact Player option and got Venkatesh Iyer in place of Varun Chakaravarthy and he began to build a good partnership with Rahmanullah Gurbaz but the latter departed in the quest to accelerate. Nitish Rana and Andre Russell contributed with a couple of attacking cameos but the regular loss of wickets kept hurting their cause. Sunil Narine and Shardul Thakur struck a couple of good sixes and looked like they could provide late fireworks but rain played spoilsport.
The umpires make their way out before walking to the captains and informing that the game is done. Despite the several stops and starts, we finally have a result and it is Punjab that have managed to register their first win by 7 runs (DLS Method). Kolkata will be slightly disappointed as they would have loved to fight till the last ball and make more of game out of this match but will need to regroup and come back stronger.
The rain has come down on us and the players make their way off the field. The covers are on and the DLS Par score is 153 so Kolkata are short by 7 runs. The rain seems to have increased in intensity and the time is running out to get the game to resume.
15.6
6
SIX! Sunil Narine clears the fence now! Arshdeep Singh bowls a slower delivery, on a length and on off, Sunil Narine picks it up early and heaves it over the wide long on fence for a biggie.
15.5
1
A good yorker now, on middle, Shardul Thakur jams it out towards long on for a run.
15.4
1
Full and on off, Sunil Narine drives it through covers for a single.
Sunil Narine walks out to the middle.
15.3
W
OUT! TAKEN! Arshdeep Singh strikes again! A soft dismissal and Kolkata lose their set batters in quick succession. Arshdeep Singh bangs this short and around off, slower too, Venkatesh Iyer looks to upper cut it, but is through his shot early and the ball takes the inside edge and flies towards point where Rahul Chahar makes no mistake. Punjab are right on top here!
15.2
1
Full again and on middle, Shardul Thakur tucks it through square leg for a run.
15.1
1
Full and outside off, Venkatesh Iyer slices it towards deep point for a single.
14.6
6
SIX! What a shot to get off the mark! This is on a hard length and on middle, Shardul Thakur stays there and just lofts it over the deep mid-wicket fence for a biggie.
Andre Russell vs Sam Curran in all T20s: Innings - 4 Runs - 30 Balls - 15 Dismissals - 2 Strike rate - 200
14.5
W
OUT! TAKEN! A huge wicket for Punjab, and Sam Curran gets the last laugh. Andre Russell goes back to the hut now, and with that probably most of the hopes of Kolkata too. Sam Curran bowl this short again and on middle, slower too, Andre Russell goes for the pull shot this time, but loses his bottom hand a bit and mistimes it in the air towards deep mid-wicket where Sikandar Raza pouches it safely. Russell is livid with himself, and Kolkata are six down now. Shardul Thakur is the next man in.
14.4
4
FOUR! Clever shot! Sam Curran lands this short and on middle, slower too, Andre Russell makes room and ramps it over short third man for a boundary.
14.3
6
SIX! Up, up and away! Sam Curran misses his yorker, and bowls a full toss, on middle, Andre Russell clears his front leg and slogs it over the wide deep mid-wicket fence for a maximum.